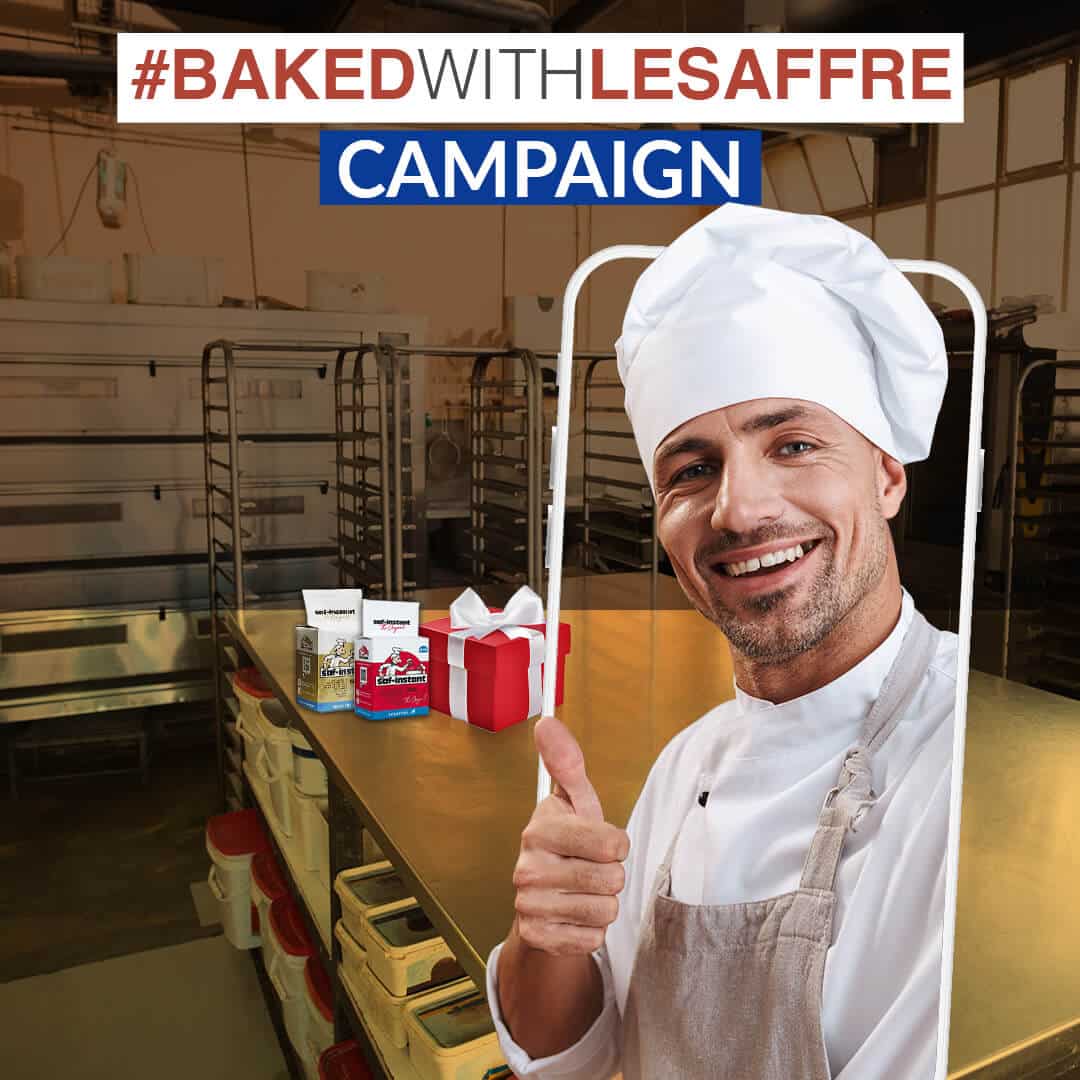 19 Jan

#bakedwithlesaffre Campaign!

The #bakedwithlesaffre campaign has begun, bakers! 🍞

We are overjoyed that our campaign, which is for bakers who use Lesaffre products, is now live on our Instagram channel!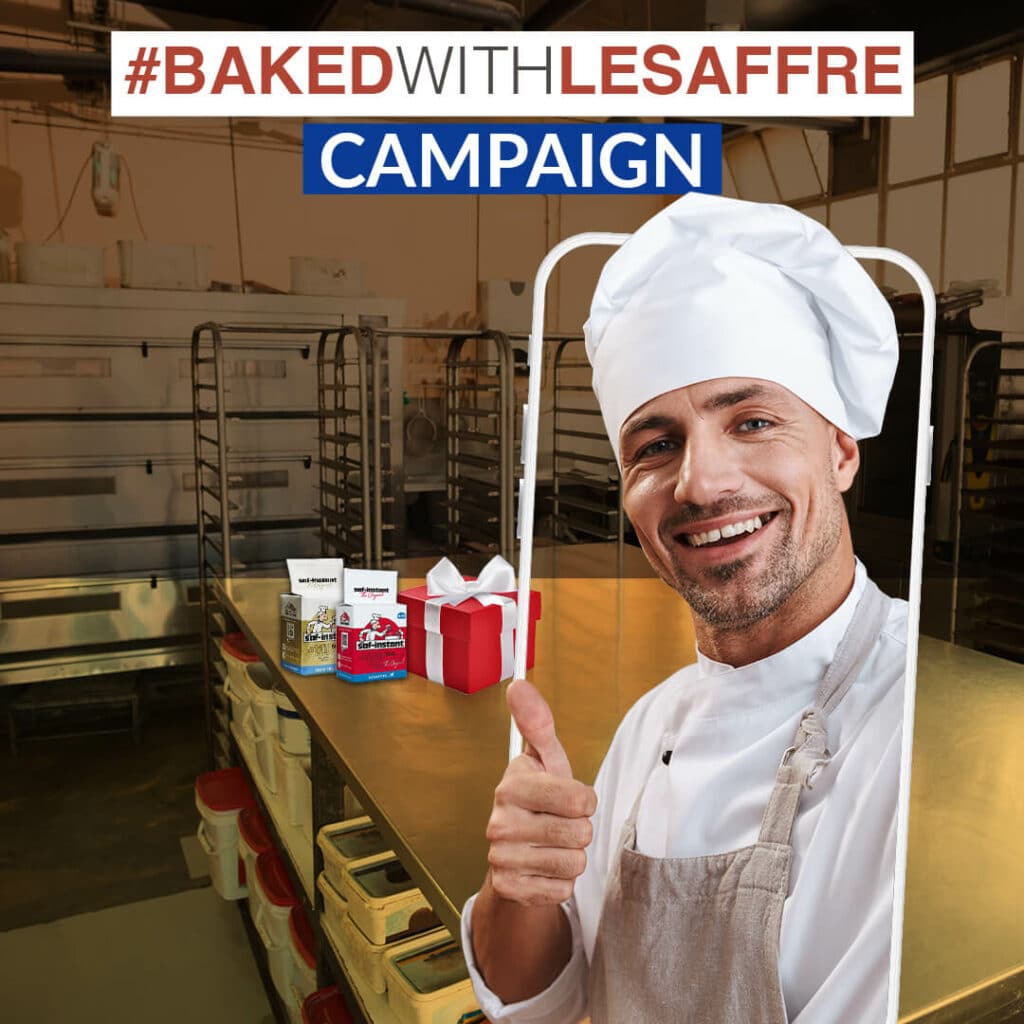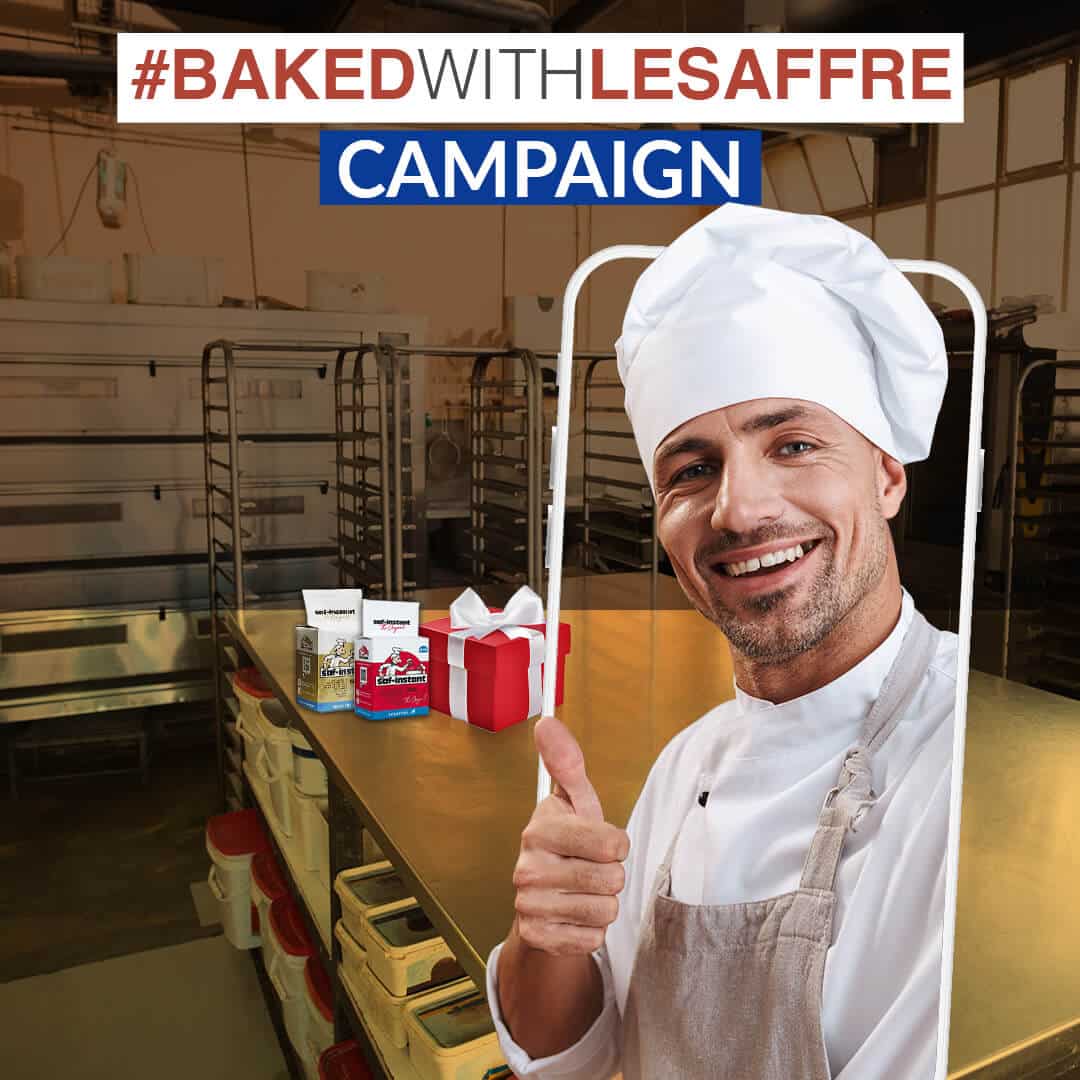 How to participate?

1. Follow @lesaffregulf on Instagram.
2. Capture the Lesaffre product you use and the baked good you produce.
3. Post the image to your individual Instagram account (Feed only)
4. Mention @lesaffregulf, use the hashtag #bakedwithlesaffre, and include an emoji of your country flag that you currently living in.
5. In order to be eligible, your published post and account must be public.
Find out how to join our #bakedwithlesaffre campaign by watching the video below.
What is the gift?
Bakers who participate in the #bakedwithlesaffre campaign will get a chance to win an Android tablet* and Lesaffre-branded merch*. 
*Kindly note the tablet model and brand details may vary from country to country.
*Lesaffre merch includes; 1 apron + 1 t-shirt per winner.
Campaign Winner's Selection

#bakedwithlesaffre campaign winners; 8 in total* will be selected by the Lesaffre committee at the end of the campaign. Winners will be selected from the participants who live in  Saudi Arabia, United Arab Emirates, Bahrain, Kuwait, Oman, Qatar, Yemen, and Iraq.
*Only one person can participate in the campaign through a single Instagram account.
Campaign Rules

Please click here to read the #bakedwithlesaffre campaign rules before participating in our campaign! 🙂