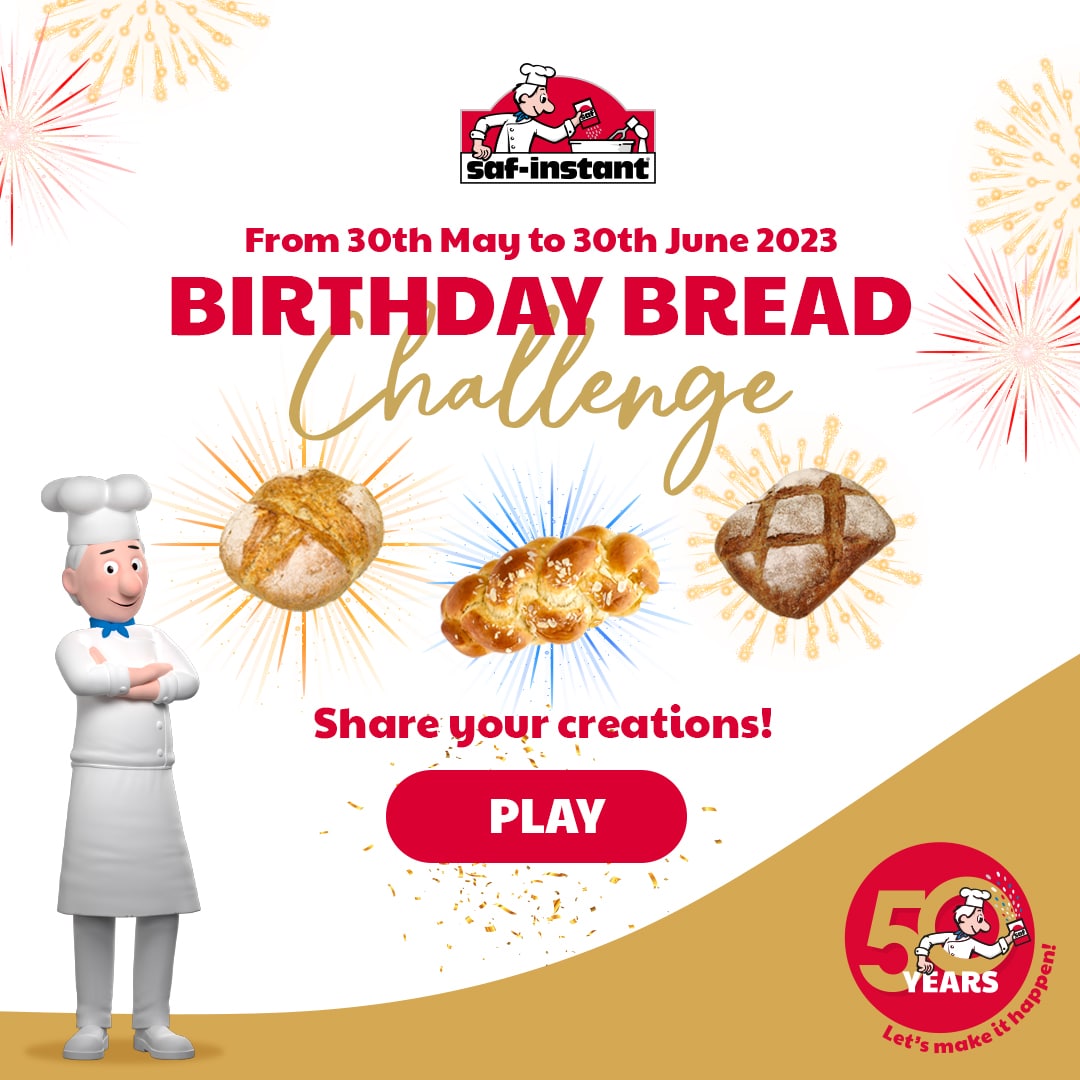 06 Jun

Saf-instant Birthday Bread Challenge

Bakers, ready to create a Birthday Bread for Saf-instant 50th anniversary ?

Lesaffre launched a one-month-only online baking competition on May 30 to celebrate the 50th anniversary of the Saf-instant brand.

Bakers, follow below instructions to enter the Birthday Bread competition:
Create or use a bread recipe that evokes the 50th years of Saf-instant.

Take a photo of your bread next to a Saf-instant yeast pack.

Upload it on our SAF-INSTANT ANNIVERSARY CONTEST gaming platform Birthday Bread Challenge Saf-instant (saf-instant-challenge.com)

Invite your friends to vote for your photo, the photos that will get the most likes will be pre-selected by our jury.
You can ask your friends, family, and customers to vote for your creation after you've submitted your birthday bread.
The voting will be accessible to everyone, allowing us to showcase the bakers' skills and forge a true sense of community around this occasion.
#safinstant50years
We strongly encourage you to take part in this online baking competition and display to the public the talent and creative thinking of you bakers.
Don't miss this chance to win great prizes and celebrate 50 years of Saf-instant with us.
Participants will have the opportunity to win a variety of extraordinary prizes, including a trip for two to Paris.
This trip will be a special chance to experience the wonders of French cuisine, see well-known bakeries, and study the industry's best practices.
We look forward to discovering your creations and celebrating this exceptional anniversary together, hurry up the contest is open for one month from May 30th until June 30th.
Join our global campaign today!